The Financial Impact of Accessing the American Healthcare System
Reading Time:
4
minutes
INTERVIEW ON THE PRICE OF BUSINESS SHOW, MEDIA PARTNER OF THIS SITE.
Recently Kevin Price, Host of the nationally syndicated Price of Business Show, interviewed Dr. David Wilcox.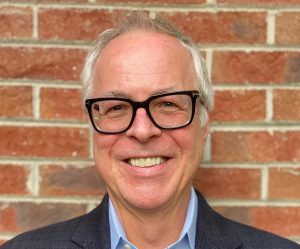 Medical debt is the cause of personal bankruptcy in 58.5 percent of cases. It is estimated that over 100 million Americans, which includes 41 percent of adults, are in debt due to receiving medical care. Many of these people are insured.
Not only does this create a burden financially on Americans but it also causes health care consumers to delay or avoid seeking care altogether. Couple this with the lack of price transparency and the uncertainty of what a health care consumer will have to pay out of pocket, and it's the perfect recipe for a toxic environment. A recent survey revealed that a quarter of adults with health care debt owe more than $5,000. Plus, about 1 in 5 with any amount of debt said they don't expect to ever pay it off.
Under our current fee-for-service model health care spending is projected to rise by 5.3% annually until 2040. This means that the average healthcare consumer who are currently paying $1000 a year for health care related costs will be paying $3000 a year in 2040 according to a study by Deloitte.
During the pandemic when the government was using American taxpayer dollars to bail out hospital systems, a little known model of care called value-based care saved healthcare costs totaling 4.1 billion dollars in the year 2020. The difference between the current fee-for-service model and value-based care is under fee-for-service, the healthcare system only makes money when the healthcare consumer shows up sick. They are incentivized to up code and order more tests to increase profits. Under the value-based-care model the accountable care organization, which is just a fancy name for a group of doctors who administer your care, are incentivized to keep the health care consumer healthy. This is because they receive a capitated amount of money for each health care consumer by the insurance company. This means the accountable care organization has to pay out of pocket if the health care consumer gets sick and ends up in the hospital. The data shows that this model works and can drive down the costs of healthcare while keeping the healthcare consumer healthier.
What the average health care consumer can do is ask their physician if they are a part of an accountable care organization. If the physician is not, the healthcare consumer should ask for a referral to a physician who is. This will give the health care consumer a better chance of not acquiring medical debt.
The current fee-for-service model is designed to create debt which takes away opportunities for the health care consumer to save for retirement, a vacation, or buy a house. Meanwhile, the healthcare entities vying for your health care dollars rake in profit for their shareholders. Take charge of your health care before the current healthcare system takes charge of your finances.
According to a statement, "Healthcare is complex and that is not an accident. It is complex by the healthcare entities vying for your healthcare dollars. Covid has exacerbated the American Healthcare System, which was fragile, to begin with. Many clinicians are leaving healthcare due to burnout. How does the average layperson navigate the complexities of the American Healthcare System where a prescription could cost you $5 at one pharmacy and $500 at another? What does the average layperson do when their insurance company rejects their claim? Proactive education of the American Healthcare System prior to accessing it is the key to safely navigating the healthcare system. Until now, little information has been available to provide the layperson with the knowledge they need to be a better partner in their health care. Dr. David Wilcox's book How to Avoid Being a Victim of the American Healthcare System: A Patient's Handbook for Survival" is a game-changer and will provide you with the skill set you need to navigate the American Healthcare System.
Website: https://drdavidwilcox.com/ 
Dr. Wilcox is a Doctorate prepared nurse who also holds a Masters in Health Administration and is Board Certified in Nursing Informatics. Dr. Wilcox has 28 years of healthcare experience in which he worked as a bedside nurse, hospital administrator, and in healthcare information technology which has helped him to develop his unique perspective on the American Healthcare System.
Dr. Wilcox is the author of the book "How to Avoid Being a Victim of the American Healthcare System: A Patient's Handbook for Survival (2021)" available at https://www.amazon.com/dp/0578878364
Dr. Wilcox currently resides in North Carolina with his wife and their three dogs.
Dr Wilcox's website: Dr. David Wilcox – Healthcare, American Healthcare System (drdavidwilcox.com)
LISTEN TO THE INTERVIEW IN ITS ENTIRETY HERE