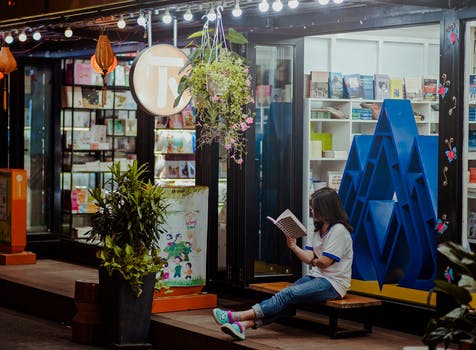 New Bookstore Concept That Create a Comfortable Space For Today's Readers
Reading Time:
< 1
minute
With an increasing amount of bookstore closings, a Chicago entrepreneur has responded with a new twist on an old favorite. The unique space combines comfort, technology, and a restaurant/bar in a playful Fulton Market location that is sure to disrupt the 'normal' idea of a book seller.
"The goal was to create a venue that I'd love to hang out in," said concept-creator and owner, Danielle Mullen. "My favorite places have always been libraries and bars, so I wanted to bring the best parts of both into one really cool spot."
Athenaeum introduces a library-themed concept to abar, restaurant, and all-around hangout spot. With a monthly membership model, visitors are able to 'checkout' a specified number of books via their app, and either return them to checkout more, or purchase them outright. Users are also able to pre-order drinks and appetizers, as well as reserve breakout space. While you don't have to be a member to shop, VIP members get chip-embedded cards that allow access to the membership-only floor, which is appropriately decked out with a top-shelf whiskey bar and cigar lounge.
Athenaeum will be introducing itself to the city via it's first pop-up shop taking place August 10th-12th, 2018 at Block 37. The 'Art is Life' themed pop-up will include art-based books, curated cocktails, and a live street-art demonstration. The company's Indiegogo campaign (https://www.indiegogo.com/projects/welcome-to-the-future-restaurant-books/coming_soon/a/x/18172005) is set to launch on Friday, June 15th, giving potential customers a chance to purchase their monthly memberships at a discounted rate.