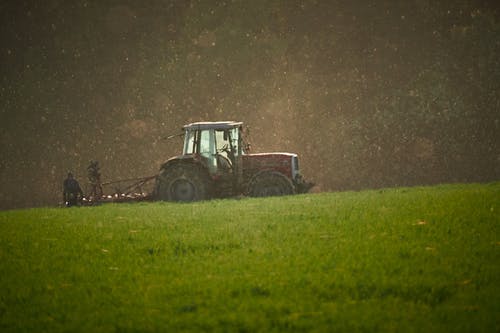 The First European Food & Agriculture Venture Building Program Launched
Reading Time:
2
minutes
Deep Science Ventures (DSV), a new paradigm for applied science, today announced the launch of their Food and Agriculture practice, a new unit dedicated to building 100 companies over the next 10 years to address the urgent need for new methods in sustainable nutrition, raw materials and supply chains.
Deep Science Ventures was founded to create a better method for launching science companies; one that takes a systems-level view of the opportunity from day one. Food and Agriculture is the latest sector to be brought online as a dedicated focus area, alongside practices in Pharmaceuticals (focused on curative therapies), and Energy (focused on net-zero carbon transition).
"Establishing a focus in Food and Agriculture is a natural move for us," said Dominic Falcao, Founding Director of Deep Science Ventures. "Firstly, we've got a track record of real science in the sector: from insects to sensors to bioproduction. Secondly, Food and Agriculture shares structural and technological parallels with the Pharmaceuticals and Energy sectors. Finally, the timing is critical, with the IPCC having recently concluded that it will be virtually impossible to reach net zero emissions by 2050 without radically overhauling what we eat and how we produce it."
Biotechnology entrepreneur Edward Perello joins DSV to lead venture creation in Food and Agriculture, where he'll be developing science companies to transform the sector. Edward brings to DSV his expertise in genome editing and synthetic biology. He formerly co-founded Desktop Genetics, a provider of CRISPR genome editing tools and services acquired in 2018, and also brings to bear experience working at the intersection of biotechnology policy, biosecurity, and wildlife conservation.
"It's clear there is immense scope to reform numerous production and logistics methods across Food and Agriculture," says Perello. "Our economies have always been wholesale subsidiaries of our ecosystems, and today's consumer moods signal the start of a century-defining shift away from that take-only dependency. It's an exciting time to build a portfolio of companies with hand-picked teams that can deliver the transformation we all really want to see in the sector."
The launch of the Food and Agriculture sector focus comes on the heels of three established DSV companies operating in the sector securing more than £3m in grant funding to progress technology and commercial development over the last 30 days. These companies are working in insect genomics (whereas most insect companies focus on production of wild-type insects), soil health (scaling sensing of chemical and microbial properties) and industrial biotech (facilitating and optimising continuous bioproduction processes).