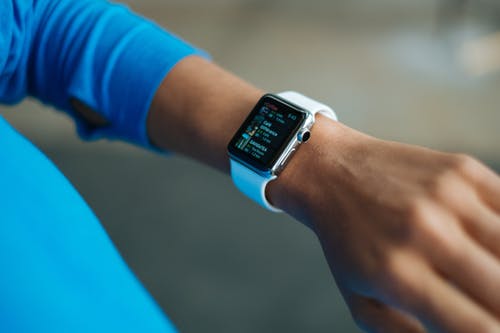 Things That We Can Expect from the Future of Wearables
Reading Time:
3
minutes
Smart wearables are becoming more and more popular. When smartwatches were introduced to the world, people were a bit skeptical about the idea, but now it is hard to find someone that does not have a smartwatch. They are incredibly good looking and on top of that, they will provide that 'cool' effect when you are wearing one.
The wearable industry has evolved over the years, and they are many improvements to the gadgets we now had compared when they came out. Since this trend is just starting to gain momentum, it will continue to rise, which is why manufacturers are busy behind their desks in order to improve this technology even more.
In this article, we will go through some of the things we might expect from the future of wearables.
Fitness and Health Will Continue to Be Most Important Features
Smartwatches were originally designed as sports gadgets, and later on, they were adapted for everyday use. People mainly use smartwatches to monitor valuable metrics about their exercises as well as maintain a healthy lifestyle. We've also seen a lot of smart bands that are specifically designed for fitness, as well as improvements to providing more accurate health metrics. This is going to remain the most important thing when it comes to smartwatches, at least for a few years from now.
Companies will start to Focus on Aesthetics
Even though smartwatches look cool at the moment, they are not necessarily a fashion item. They are more like a piece of technology strapped on your arm. It is the only disadvantage when you compare it to a normal analog watch. We expect to see a lot of improvements in looks, as companies will focus more on the design of their products. Some of them have already started to make some changes in order to make smartwatches look similar to regular ones.
More and More Wearables
Smartwatches are one of the most popular wearables, but we expect to see expansion in the portfolio of tech companies. First of all, we expect to see wearables for pets, providing biometrics trackers. Also, there is a possibility that companies will try to tackle the kids and baby market by making toys that track certain things.
We will also see gadgets that will extend the capabilities of smartphones, allowing better social interaction, portability, security, and much more. In the next couple of years, there will be a lot of diversification in the wearable gadget market, which is a good thing for customers.
Internet of Things (IoT) Will be The Motor that Drives Wearables
Since every new technology from washing machines to vacuum cleaners now has Wi-Fi connectivity, the smartwatches will be the base of every control. They will increase in popularity since you will be able to control your whole house only by a few clicks on your watch. At the moment, there are only a few wearables that can connect with such devices, and we expect to see many improvements in communication between them.
You Won't Need a Smartphone to Operate
Nowadays, even though smartwatches can provide a lot of information about social media messages or emails, the truth is, you can only read the first few lines from the message, and you need to switch to your smartphone to see the entire message and respond. This is about to change since smartwatches want to break free of that link. They will be able to open more complicated things and replay to a certain notification without the use of your smartphone.
These are some of the future trends we can expect from the wearable industry. Since it is escalating faster than the Kentucky derby horses odds, we will definitely see some significant improvements in recent times.