Former Chief White House Economist on the Findings About Business and COVID
Reading Time:
2
minutes
INTERVIEW ON THE PRICE OF BUSINESS SHOW, MEDIA PARTNER OF THIS SITE.
Recently Kevin Price, Host of the nationally syndicated Price of Business Show, interviewed Casey Mulligan, Former Chief Economist of the White House Council of Economic Advisers (2018-19). Author of You're Hired! Untold Successes and Failures of a Populist President
Price and Mulligan discuss a fascinating paper by the University of Chicago Economics Department on how people were much safer at work than locked down at home due to COVID. It seriously challenges conventional wisdom.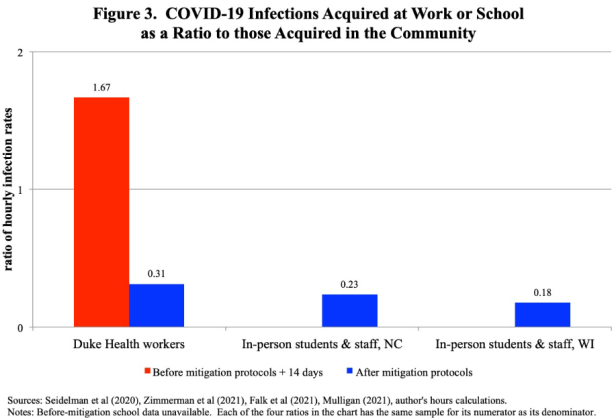 "Data show that as a result, workers have been 4-5 times less safe outside their workplace than inside it. While stay-at-home continues to be pushed as promoting public health, nobody is checking the data which say the opposite," says Mulligan. His new paper is entitled "The Backward Art of Slowing the Spread? Congregation Efficiencies during COVID-19."
According to the NY Times, "Mulligan is affiliated with a number of professional organizations, including the National Bureau of Economic Research, the George J. Stigler Center for the Study of the Economy and the State, and the Population Research Center. He is also the recipient of numerous awards and fellowships, including those from the National Science Foundation, the Alfred P. Sloan Foundation, the Smith- Richardson Foundation, and the John M. Olin Foundation.
"Professor Mulligan received his Ph.D. in economics from the University of Chicago in 1993. He has also served as a visiting professor teaching public economics at Harvard University, Clemson University, and Irving B. Harris Graduate School of Public Policy Studies at the University of Chicago." 
LISTEN TO THE INTERVIEW IN ITS ENTIRETY HERE