What You Need To Know Before Having Elective Surgery
Reading Time:
5
minutes
INTERVIEW ON THE PRICE OF BUSINESS SHOW, MEDIA PARTNER OF THIS SITE.
Recently Kevin Price, Host of the nationally syndicated Price of Business Show, interviewed Dr. David Wilcox.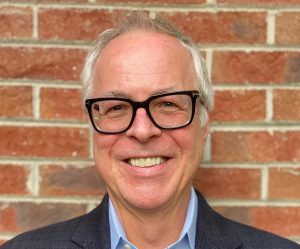 Having surgery is scary. You will be out of your comfort zone, trusting in a medical team while you are incapacitated and it can be disruptive to your lifestyle as you will need time to heal after the surgery. Having surgery is a huge investment of your time and financial resources so it's very important that you do your research on your surgeon, hospital, or ambulatory surgical center, and have some idea of what to expect.
You can research your hospital, physician, or ambulatory surgical center (ASC) using a tool I developed which is free for you if you sign up at https://drdavidhelps.com/ This one-click tool will give you access to quality ratings for the hospital or ASC as well as see what other patients are saying about your surgeon.
If you are a relatively healthy person you may be able to have your surgery at an ambulatory surgical center. Often this will dramatically decrease your costs especially if you are on a high deductible insurance plan. As an example, when I researched having a knee replacement surgery in my area the cost was $12,000 at my local hospital. At the local ASC, it dropped to $8,000 plus the quality ratings were better at the ASC. Once you have a quality surgeon who is in network with your insurance company ask them about your options for surgery. If your surgeon only performs the surgery at your local hospital ask him to refer you to a surgeon who would do the surgery at an ASC. Remember you are in control of your healthcare and should be making informed decisions in conjunction with your healthcare team.
During your initial consultation with the surgeon, there are several questions you should be asking. Here is my recommended checklist for an elective surgery consult:
Ask to be the first case of the day for two reasons. One is the surgeon should be well rested and the data shows first case surgeries fare better than surgery later in the day. The second reason is you will not be able to eat or drink after midnight. Waiting for surgery all day while you are hungry and thirsty is not a pleasant experience.
Ask the surgeon if they will be the one doing the actual surgery. This should be a no brainer but in teaching hospitals many times it is an intern or resident who does the surgery while being supervised by the surgeon. It is your right to ask that the surgeon does the actual surgery.
Ask the surgeon if they will be on call the night before the surgery. Being on call could mean the surgeon's sleep is interrupted periodically during the night for patient care. This would mean even if you were the first case the surgeon may be tired.
Ask how many times the surgeon has done the surgery before. You don't want to be operated on by someone who hasn't done the surgery before. Also, ask if the surgeon has ever had someone die during this surgery. Don't be surprised if they say yes as many surgeons have to work on emergent, unstable patients to save their lives. Get as much detail about the situation as your surgeon is willing to share if they answer yes to this question.
Ask the surgeon what your recovery period will be. If you are sensitive to pain ask the surgeon what type of pain medications you will be on and for how long. One thing to be aware of with pain medications is they can cause constipation so ask if they will be prescribing anything for constipation in conjunction with the pain medications.
Finally, one of the most important things that you can do before surgery is to find an advocate who knows your health history and medications. Have this person be with you for the entire hospital stay. Hospitals are very busy places and with the staffing shortages, care can be rushed which sometimes results in unintentional mistakes. Having someone to look out for you while you are incapacitated from a surgical procedure is a must!
Being an informed patient will make you a better partner in your healthcare. Remember you hire your medical team so ensure you put together the best healthcare team so you can minimize any risk you may encounter. Having a nurse friend who works at your local hospital in your network is something I strongly recommend. Nurses go into the profession to help others. A nurse knows what kind of outcomes patients who are being cared for by providers have. They are usually willing to share their knowledge with the community while not on duty.
To keep up with healthcare updates sign up for my newsletter and get a free resource guide. The resource guide is a one click reference to price procedures in your area, find out how your hospital rates for patient experience and quality outcomes, lower high prescription drug prices as well as rate your physician. You can access it here: https://drdavidhelps.com/
You can purchase Dr. David Wilcox's book How to Avoid Being a Victim of the American Healthcare System: A Patient's Handbook for Survival on Amazon at the following link https://lnkd.in/diZKYC2
Follow me on social media at:
Facebook – https://www.facebook.com/Dr-David-Wilcox-102834559130574
Twitter – https://twitter.com/DrDavidHelps
YouTube – https://www.youtube.com/channel/UCyYHs6ttrJ5l6-kUc-lEP9Q
According to a statement, "Healthcare is complex and that is not an accident. It is complex by the healthcare entities vying for your healthcare dollars. Covid has exacerbated the American Healthcare System, which was fragile, to begin with. Many clinicians are leaving healthcare due to burnout. How does the average layperson navigate the complexities of the American Healthcare System where a prescription could cost you $5 at one pharmacy and $500 at another? What does the average layperson do when their insurance company rejects their claim? Proactive education of the American Healthcare System prior to accessing it is the key to safely navigating the healthcare system. Until now, little information has been available to provide the layperson with the knowledge they need to be a better partner in their health care. Dr. David Wilcox's book How to Avoid Being a Victim of the American Healthcare System: A Patient's Handbook for Survival" is a game-changer and will provide you with the skill set you need to navigate the American Healthcare System.
Website: https://drdavidwilcox.com/
Dr. Wilcox is a Doctorate prepared nurse who also holds a Masters in Health Administration and is Board Certified in Nursing Informatics. Dr. Wilcox has 28 years of healthcare experience in which he worked as a bedside nurse, hospital administrator, and in healthcare information technology which has helped him to develop his unique perspective on the American Healthcare System.
Dr. Wilcox is the author of the book "How to Avoid Being a Victim of the American Healthcare System: A Patient's Handbook for Survival (2021)" available at https://www.amazon.com/dp/0578878364
Dr. Wilcox currently resides in North Carolina with his wife and their three dogs.
Dr Wilcox's website: Dr. David Wilcox – Healthcare, American Healthcare System (drdavidwilcox.com)
LISTEN TO THE INTERVIEW IN ITS ENTIRETY HERE