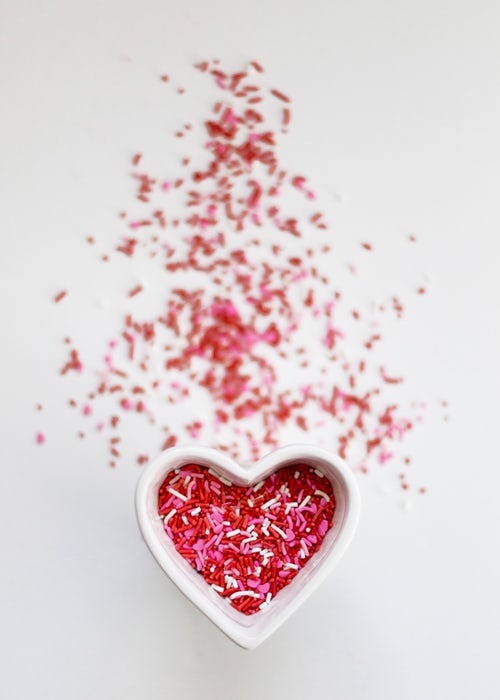 Sharing Treats on Valentine's Day
Reading Time:
2
minutes
What's sweeter than sharing treats with others – especially at Valentine's Day? According to a National Confectioners Association survey, 80 percent of Americans say they plan to share chocolate and candy with friends, family and loved ones during this holiday season. And with 92 percent of Americans in agreement that chocolate and candy are a treat, it's a perfect gift to give in February.
"We know that most Americans enjoy chocolate and candy two to three times per week, including at special candy moments like Valentine's Day," said John Downs, president and CEO of the National Confectioners Association. "The gift giving tradition spans generations and is a highlight of the holiday. But we know that people are also interested in understanding how they can make informed choices about the treats they enjoy at the holiday – and throughout the year."
For consumers seeking to manage their sugar intake, NCA has launched a new digital hub with a focus on balance and mindful treating, called Valentine's Day Central. The resources found on Valentine's Day Central include tools to reinforce the unique role that chocolate and candy can play around the holiday.
"We are so proud of our industry's efforts to support consumers as they enjoy their favorite treats," Downs said. "We work hard to ensure that everyone can feel good about sharing chocolate and candy with the special people in their lives, helping to make Valentine's Day a fun holiday for all."
To help people keep balance in mind seasonally and throughout the year, America's leading chocolate and candy companies are working alongside the Partnership for a Healthier America to provide consumers with more information, options and support as they enjoy their favorite treats.
For more information about chocolate and candy during the Valentine's Day season, including storage tips, history and fun facts, please visit www.AlwaysATreat.com/ValentinesDayCentral.