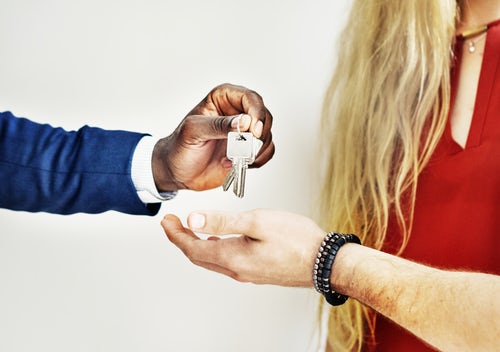 4 Mistakes To Avoid If You Want To Sell Your House Fast
Reading Time:
2
minutes
There may be different reasons for people selling their homes; some may need quick cash while others may be upgrading to a larger place or relocating to another city or country. Whatever may be the reason, you would want it to be done quickly and for good money. But these are some common mistakes that cost sellers both time and money. So if you are out to sell, it would be best to be aware of these mistakes and avoid them. Let us help you with a list of mistakes that you should avoid for increasing the chances of a quick, effortless and lucrative deal.
Quoting an initial price that is too high
When you step into the real estate market with the intention to sell, make sure that you quote an optimal selling price, to begin with. A quote that is too high will not do any good because it will dissuade the buyers as well as make the property unapproachable for the prospects. The house may end up lingering in the market and you may eventually have to sell at a price that is much lower than your expectations. Do some good research or seek expert guidance while quoting the initial price.
Not staging the home for the potential buyers
Another common mistake that can have far-reaching results is not staging your home for the potential customers who step in to check it out. It is as simple as de-cluttering and tidying up your living space but you may lose the buyers if you fail to do some simple things. Start by working on the curb appeal and invest some efforts on the interiors as well. Make sure that the house is presentable and sends across a great first impression on the visitors.
Not investing in renovations
Leaking roofs, broken tiles in the kitchen and rusty showers can lower the price of your property and even delay the sale. Avoid ignoring the repair and maintenance requirements of your home even if you intend to sell it in near future. The other option is to consider selling for cash to sellers like Kendrea Properties as they buy homes as they are. There is no need to worry about the renovation or repairs and you can sell in a hassle-free manner.
Not working with the right agent
If this is your first experience with home selling, you should seek the assistance of an expert real estate agent to secure you a good deal for your property. Not working with a trustworthy agent can cost you a good bargain and slow down the process as well. Find out about the reputed agencies in your area and check their reviews and credentials to ensure that you have someone reliable enough to look after your deal.
Avoiding these mistakes can make all the difference between success and failure when it comes to selling your place fast and at a great price. It is best to pay attention to these factors right from the start so that your chances of closing a lucrative deal are increased.