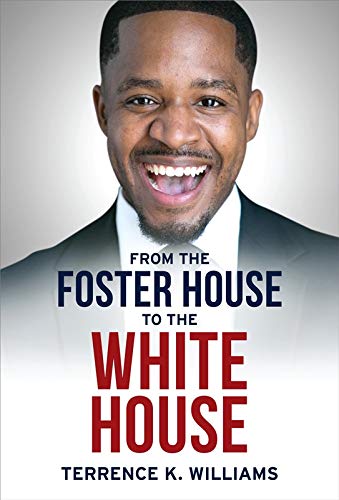 Comedian and Actor Terrence Williams on Harris for VP
Reading Time:
< 1
minute
INTERVIEW ON THE PRICE OF BUSINESS SHOW, MEDIA PARTNER OF THIS SITE.
Recently Kevin Price, Host of the nationally syndicated Price of Business Show, interviewed Terrence Williams.
On a recent Price of Business show, actor and comedian comedian and actor 
Terrance K. Williams
 visited with Kevin Price about the choice of Kamala Harris for VP by Joe Biden.  He said that Biden is a "racist" and he chose a black female as a running mate to help cover for that. He went on to say her policies were particularly harmful to the black community, especially the mass incarceration of minorities.
According to his website: "Terrence K. Williams is born actor and comedian, with a passion to perform. Terrence is also one of the hottest viral internet sensations, with an online following nearly a million strong.
"'Terrence was born and raised in Oklahoma City, where he spent the first 15 years of his life growing up as a child of the system, in and out of unstable foster-care homes.' After a long day at work, Terrence decided to push the "public" button on his videos, and the next day his normal 2 views turned into over 42 million. Mr. Williams has since dedicated his platform and comedic career to improving the lives of underprivileged children everywhere…'"
LISTEN TO THE INTERVIEW IN ITS ENTIRETY: