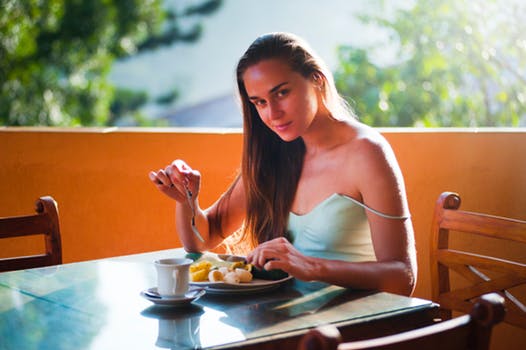 Omni Hotels & Resorts Goes Tropical With The 'Summer Of Mango'
Reading Time:
2
minutes
This summer, guests at Omni Hotels & Resorts can enjoy the latest rendition of the Omni Originals culinary series with the Summer of Mango. The selection of creative and delicious food and drink options will vary by property and be available on Omni's pool menus. The Omni Originals program, which launched in 2017, is set to surprise and delight guests' palates through innovative dishes and crafted cocktails.

The below dishes are a sampling of what guests can see on the Summer of Mango menus:The brand's food and beverage teams went beyond the traditional tiki-cocktail and used their culinary creativity to come up with inventive dishes, especially satisfying on a hot summer day. Besides being refreshing and revitalizing to the palate, the appeal of mango has an incredibly favorable nutrition profile — 100 percent vitamin C, excellent source of vitamin A, abundant in phyto-nutrients and science-based health benefits (heart health, diabetes).
Fish Tacos: mahi-mahi, blackening spice, avocado cream, slaw, mango pico de gallo
Mango Hummus: smoked jalapeño dressing, smoked paprika, charred mango cubes, cilantro
Poke Bowl: ahi poke, lemongrass scented sticky rice, pickled mango, ginger soy glaze, avocado
Spinach Salad: spinach, grilled chicken, feta, mango, carrots, avocado, lime honey vinaigrette
Additionally, the poolside menus feature cocktails that embody the versatile fruit, including the Spicy Mango Margarita, which is a mixture of Herradura Reposado tequila and Cointreau – shaken with fresh lime and a spicy mango syrup. Guests can also sip on a twist of the classic Paloma cocktail with the Mango Paloma, a combination of Casa Noble Crystal organic tequila, mango fruit purée, fresh lime and grapefruit juice – shaken, then served with a splash of Q Grapefruit Soda. Playing on the growing popularity of rosé wines, guests can relax in the sun with a Mango Frosé, a smooth blend of rosé wine and mango infused syrup.
As each season rolls in, Omni will announce its next rendition of the Omni Originals program. Each promotion will focus on a specific ingredient or culinary theme that will create flavorful and exciting menu options at properties across the brand.
More information on Omni Originals can be found at www.omnihotels.com/culinary/omni-originals. Follow Omni Hotels & Resorts at www.Facebook.com/OmniHotels, Twitter.com/OmniHotels and Instagram.com/OmniHotels.