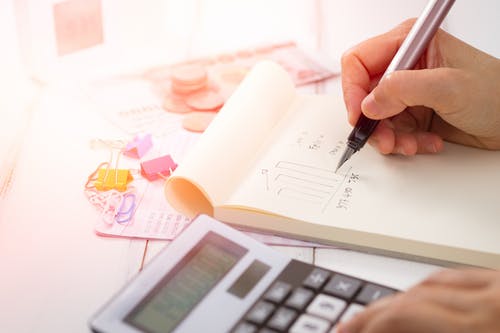 Accounting Support in Israel
Reading Time:
2
minutes
No business can successfully operate without proper accounting and tax registration. According to statistics, most of the companies in Israel prefer not to spend costs on a full-time specialist but give accounting to outsourcing. This is a completely understandable practice, because, on the one hand, you save a lot of money for wages on a person who will be out of work most of the year. On the other hand, you hire truly qualified specialists who, several times a year, will carry out all the necessary calculations and compile documents with minimal investment on your part.
The leader of the Israeli accounting market for outsourcing – the Shmuel Brodetski company provides:
Consultations on the choice of the legal form of ownership and the complete registration of a new company in government institutions.
Building an integral and efficient accounting system.
Registration and submission of current and annual reports to the tax authorities.
Selection and optimization of the existing tax system for new business.
Staff payroll. Refund of profits tax, etc.
Why do hundreds of clients in Israel choose the accounting services by Shmuel Brodetsky Rohe Hashbon?
Publicity. We explain and advise clients in detail on all services we provide and issues of interest to them. Thus, you will always know about the state of your financial affairs and tax deductions. In contrast to doubtful businessmen, we do our work clear and try to make it as transparent for the client as possible.
Competence. Rohe Hashbon is the top level of a financial specialist. Thanks to the acquired knowledge, we are able to provide our clients with accounting services of the highest quality and not only fill out papers and prepare reports, but also make objective conclusions based on them that will help your business to grow.
All services in one place. You no longer need to run to the accountant for the paperwork, then certify them with the auditor and independently submit to the tax authorities. All these actions you can do directly with a certified auditor (in Hebrew, Rohe Hashbon). Be it a small business or a huge stock company. We will fully conduct the entire accounting cycle for you from the preparation of statements – to the submission of documents to government agencies. You will only have to do your business.
Up to date. We use all modern developments in the field of accounting and customer service. We do everything to speed up work and simplify accounting for business without losing quality.
Need an accountant in Israel? Our offices are in Tel Aviv and Haifa. Our accountants provide services throughout the northern and central districts, including Haifa and Tel Aviv districts. Are you still tormented with paperwork and spend a lot of time counting expenses, incomes and visiting tax authorities? It's time to pass this task to the professionals from Shmuel Brodetsky and focus on business development!