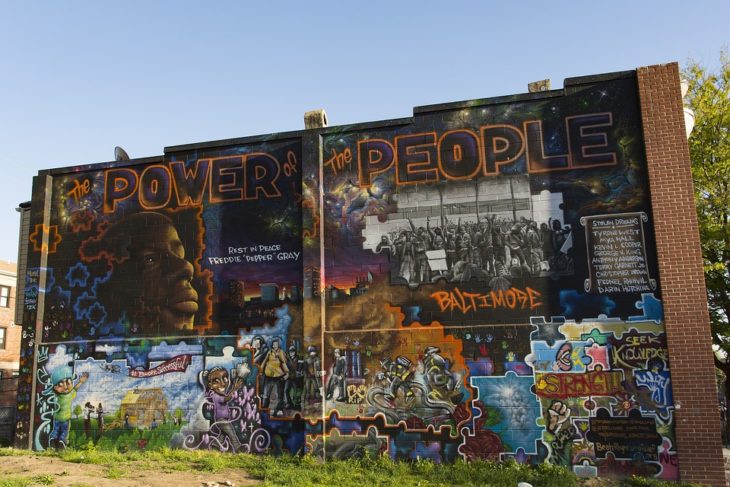 Baltimore Officials sent "Blueprint" to help Baltimore..Will the City Respond?
Reading Time:
< 1
minute
INTERVIEW ON THE PRICE OF BUSINESS SHOW, MEDIA PARTNER OF THIS SITE.
Recently Kevin Price, Host of the nationally syndicated Price of Business Show, interviewed Stacy Washington.
Black Leaders from throughout the country have come together to do something rather unique and they have shared their actions with Baltimore officials: Examine the specific issues affecting blacks that are keeping them from reaching their full potential in their communities, AND, offer real concrete solutions to help address these issues. The report, "Blueprint for a Better Deal for Black America," published by Proj. 21, was written out of frustration, based on the fact that black activist leaders, who are supposed to be helping black communities, have yet to come up with any real, solid recommendations that result in solutions. Members of Proj. 21 are hopeful that their report will be reviewed and followed and they welcome the opportunity to help Baltimore officials. A complete copy of the Blueprint is available here:
https://blueprint.project21.org/
Kevin Price told listeners that many urban areas, like Baltimore, have suffered poor representation by people that profit from poverty. "It is excellent that an organization like this is providing an alternative to cities stuck in multi-generational poverty."
LISTEN TO THE INTERVIEW IN ITS ENTIRETY HERE:
The Price of Business is one of the longest shows of its kind in the country and is in markets coast to coast. The Host, Kevin Price, is a multi-award winning author, broadcast journalist, and syndicated columnist. Learn more about the show and its digital partners at www.PriceofBusiness.com (scroll down to the bottom of the page).