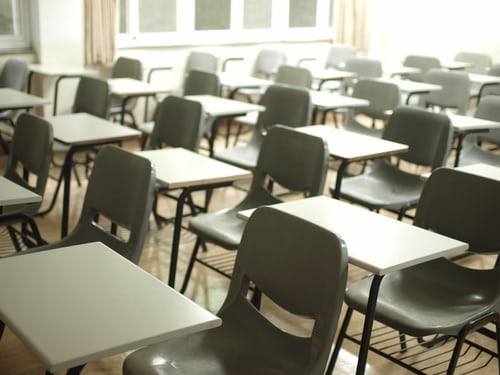 Schools Reopening—New Safety & Security Protocols
Reading Time:
2
minutes
INTERVIEW ON THE PRICE OF BUSINESS SHOW, MEDIA PARTNER OF THIS SITE.
Recently Kevin Price, Host of the nationally syndicated Price of Business Show, interviewed Stephen R. Aborn.
According to a statement, "As New York City reopened public high schools for in-person learning on March 22 and the majority of California's public school students will be back in the classroom by April 1, educational leaders continue the challenging conversation about what the new normal will look like for students.
"'We are here to support and offer a variety of solutions to keep all school campuses safe during the COVD-19 pandemic,' said Stephen R. Aborn, Director of Higher Education at Allied Universal. 'It is definitely a challenging time for our educational leaders who are balancing budgets and dealing with staffing decisions while providing high quality academic experiences for students across the country.'
"Allied Universal, a leading security and facility services company in North America, is helping school administrators and campus safety departments plan and prepare for students returning to school. Allied Universal's more than 7,500 campus Security Professionals safeguard nearly 700 public schools and universities nationwide. Allied Universal's K-12 and higher education experts have been sharing best practices, guidance and tools to help schools provide a safe and secure environment for all students and faculty.
"Allied Universal's top tech experts work and continue to work with clients to design and implement screening solutions that best fit their environment, requirements and existing security operations. The comprehensive suite of distance screening solutions that we currently offer our clients are fixed and semi-permanent thermal screening technology, interactive robots that perform access control, communication and screening functions as well as kiosk and handheld thermal screening.
"Stephen R. Aborn is Director of Higher Education of Allied Universal. Steve has a Bachelor of Science in Criminal Justice from Northeastern University and has a 20 year career in security and security management. Allied Universal, a leading security and facility services company with more than 265,000 employees and revenues over $9.5 billion, provides unparalleled security services and technology solutions. With offices located throughout the nation as well as internationally (Canada, Mexico, United Kingdom), Allied Universal is responsible for protecting more than 50,000 client sites covering multiple specialty sectors such as higher education, healthcare, retail, commercial real estate, government and corporate campuses, etc. Supported by vast experience gained from being in business for over 60 years, Allied Universal provides proactive security services and cutting-edge smart technology to deliver evolving, tailored solutions that allow clients to focus on their core business…For more information, please visit www.aus.com."
LISTEN TO THE INTERVIEW IN ITS ENTIRETY HERE:
The Price of Business is one of the longest running shows of its kind in the country and is in markets coast to coast. The Host, Kevin Price, is a multi-award winning author, broadcast journalist, and syndicated columnist. Learn more about the show and its digital partners at www.PriceofBusiness.com (scroll down to the bottom of the page).