Netflix Director on Biden's Vaccine Approach and its Impact on Minorities, Hollywood, and More
Reading Time:
3
minutes

INTERVIEW ON THE PRICE OF BUSINESS SHOW, MEDIA PARTNER OF THIS SITE.
Recently Kevin Price, Host of the nationally syndicated Price of Business Show, interviewed filmmaker Warren D. Robinson (image below).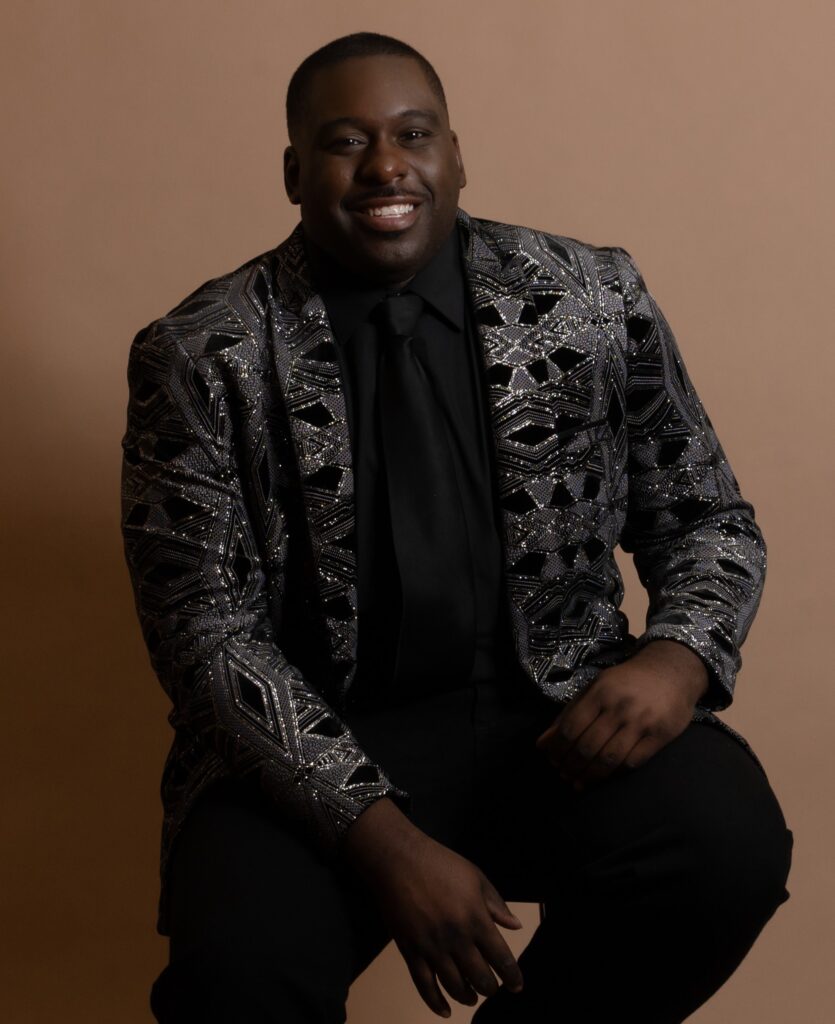 Price and Robinson discuss President Biden's controversial speech on vaccine mandates.
Vaccine Mandates Maybe the "New Normal" but could Hurt Minorities
President Biden recently announced plans for vaccine requirements for all employers with more than 100 employees. In addition, the President asked that all entertainment venues also mandate vaccinations as a requirement for attendance. Recently, the Hollywood unions agreed that production companies and studios could mandate vaccination requirements for all cast and crew working on sets of productions. According to entertainment executive and producer
Warren
D. Robinson, this could have detrimental effects on minorities in the entertainment industry. "It's a given that like all industries we must balance individual liberties with keeping everyone safe," Robinson says, "however, more and more these decisions are being made at the top by unions and politicians taking away the ability of those on the ground to make the best decisions for them and their employees. I am primarily speaking about those small business owners, contractors, and independent production companies, many of which are minority-owned and operated, that make our industry run."  He is quick to note that he is not anti-vaccine nor is he anti-vaccine mandate but does question a one size fits all solution, he says, "I believe in the vaccine and in many settings I support mandates but I do think you have to leave some leeway it is a very delicate balance.  We have companies that are unable to fill jobs because of mandates and we've seen concerts and films canceled as a result of vaccine requirements. This will only hurt the below-the-line employees, the majority of which are minorities. Yet at the same time without mandates minority producers, unlike the major Hollywood studios, can't afford to cover delays and losses brought by the virus so without such mandates shutdowns could directly silence creative minority voices. So there is no easy choice on this one."
CHECK OUT THE TRAILER FOR ROBINSON'S NETFLIX SERIES:
According to a statement, "Entertainment executive and producer, Warren D. Robinson believes that when organizations are willing to have open and honest conversations about race and their own bias they can commit to meaningful change. We have seen this recently in the form of Hollywood award shows, particularly, the Grammys and the Academy Awards (Oscars). The Recording Academy and the Academy of Motion Picture Arts and Sciences have both taken concrete steps to diversify their ranks and address inherent biases in their voting processes. As a result, we have the most diverse crop of award winners/nominees, respectively, we've ever seen. Contrast that with the scandal and production shutdown currently at CBS's The Talk, which resulted because a co-host was unable to properly engage in a conversation about race, address her own bias and commit to doing better. 'The key part to every conversation' Warren says, 'starts with listening. Listening and hearing are different and if you are unable to listen then you are unable to have a conversation.'
"Warren D. Robinson is an avid and accomplished entertainment executive, motivational speaker, host, life coach, and award-winning producer who created the wildly popular series, Buried by the Bernards, which is currently streaming on Netflix.
"Warren has served as an entertainment consultant, manager, and producer, facilitating, appearing, and negotiating high powered deals on behalf of his clients in front of such companies like Warner Brothers, BET, CNN, Freemantle, Best Buy, TV ONE, Netflix, Lifetime, Fox News, WE TV, E!, NBC Universal, Viacom and more. In addition, Warren's entertainment prowess includes coordinating, partnering, and/or producing events for legendary actress Pam Grier, Taraji P Henson, Gabrielle Union, Vivica A Fox, Soul singer Eddie Levert (of The O'Jays), Comedian Mike Epps, Angie Stone, Flavor Flav, the Indianapolis Colts, Donna Joyner-Richardson, Stephanie Mills, Erykah Badu and Tom Joyner among others. Warren graduated from Indiana University (B.A.-Political Science) and Howard University School Of Law (J.D.)."
Learn more about Warren D. Robinson and his work here.
LISTEN TO THE INTERVIEW IN ITS ENTIRETY HERE