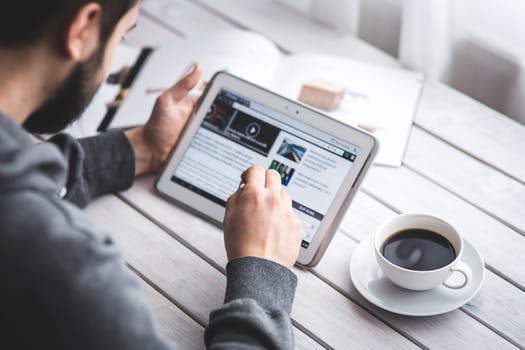 The Shopify App Will Allow Anyone to Create Their Own elearning Course
Reading Time:
2
minutes
ShopHacker.com, a platform connecting digital vendors with ecommerce merchants, is announcing the launch of its Shopify app. The app allows any Shopify merchant to instantly add 1000's of elearning courses to their Shopify store. Along with the app launch, Shop Hacker has entered into a strategic partnership with online digital media distribution company, Groupees.
According to Matt Smith, CEO and Founder of Shop Hacker, "Digital products are completely underutilized by today's ecommerce entrepreneurs as compared to physical products. Digital products have higher margins, allow for easy instant worldwide distribution, and are not as price competitive. In the US, Amazon effectively has a monopoly in physical product ecommerce so entrepreneurs should focus on areas where they can win and digital product is one of those areas." The Shop Hacker platform launched earlier this year is focused on allowing traditional ecommerce merchants to expand into the world of digital products. Shop Hacker enables merchants to sell digital products such as elearning courses, software, games and design assets. Amazon's dominance in ecommerce requires entrepreneurs to get creative with their product mix. Digital product is one category where ecommerce entrepreneurs are having success. Sites like Udemy.com and CreativeMarket.com have built substantial businesses focusing on a single product category within digital. Udemy is focused on elearning courses while Creative Market is focused on design assets such as WordPress templates.
Shop Hacker is waiting for Shopify to publish the app in the Shopify App Store. So for now you have to download the app directly from ShopHacker.com/Shopify.
Groupees.com entered into a strategic partnership with Shop Hacker after seeing the substantial demand in elearning courses from Groupees' 1M+ active users. According to Thomas Brooke, Founder of Groupees, "Shop Hacker has proven to be an extremely valuable partner for us." Terms of the strategic partnership include Groupees receiving an equity stake in Shock Hacker. "We are investing in the relationship and advising the Shop Hacker team because we believe their solution will work for 1000s of ecommerce merchants globally as it has worked for us. We have done 6-figures in elearning revenue over the last 12 months whereas before the partnership with we were doing no elearning revenue at all," Brooke said.