Medicare vs. Medicare Advantage Programs, What You Really Need To Know
Reading Time:
4
minutes
INTERVIEW ON THE PRICE OF BUSINESS SHOW, MEDIA PARTNER OF THIS SITE.
Recently Kevin Price, Host of the nationally syndicated Price of Business Show, interviewed Dr. David Wilcox.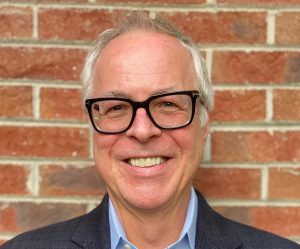 As Americans approach retirement, at age 65 they are bombarded with Medicare advantage plans offered by various insurance companies. Insurance companies that raked in 31 billion dollars in 2020. Medicare advantage programs are basically the privatization of Medicare. They lure the consumer in by offering benefits such as Dental and Vision plans that original Medicare does not offer. They also offer lower premiums making their packages look extremely appealing to retirees. Here is what the average American needs to consider as they decide which Medicare package works best for them.
First of all, insurance companies are in the game to make a profit. As they have repeatedly demonstrated, you are a number to them and if you get really sick they will find ways to deny your care. In fact, Medicare advantage plans have refused to pay legitimate claims. About 18 percent of payments were denied despite meeting Medicare coverage rules, an estimated 1.5 million payments for all of 2019. In some cases, plans ignored prior authorizations or other documentation necessary to support the payment. After all, someone has to pay the CEO and C-Suite salaries. There are also all the headaches of making sure your providers are in-network and the other games the insurance companies use to ensure they make a profit.
One of the biggest drawbacks of insurance Medicare advantage programs is that if you sign up with them and then decide to go with original government issued Medicare you can be denied a gap insurance policy which is offered by insurance companies due to previous medical history. Medicare only covers 80 percent of your healthcare leaving the healthcare consumer to cover the additional 20 percent. If you sign up with government Medicare when you are first eligible for Medicare the insurance companies who issue the gap policy cannot deny you the gap insurance. For many people who manage complex medical conditions such as dialysis that is a game changer.
Here you have a choice between a for profit Medicare advantage program in which shareholders are making money from your hard earned dollars or a government Medicare insurance in which there is no profit margin. The government Medicare program also allows you to see any provider you would like and covers some rehabilitation costs which many of the Medicare advantage programs do not. Like anything else in the American Healthcare System, there is no transparency to allow you to make an informed decision.
To keep up with Dr. David Wilcox's updates sign up for his newsletter and he will give you a free resource guide. The resource guide is a one click reference to price procedures in your area, find out how your hospital rates for patient experience and quality outcomes, lower high prescription drug prices as well as rate your physician. You can access it here: https://drdavidhelps.com/
According to a statement, "Healthcare is complex and that is not an accident. It is complex by the healthcare entities vying for your healthcare dollars. Covid has exacerbated the American Healthcare System, which was fragile, to begin with. Many clinicians are leaving healthcare due to burnout. How does the average layperson navigate the complexities of the American Healthcare System where a prescription could cost you $5 at one pharmacy and $500 at another? What does the average layperson do when their insurance company rejects their claim? Proactive education of the American Healthcare System prior to accessing it is the key to safely navigating the healthcare system. Until now, little information has been available to provide the layperson with the knowledge they need to be a better partner in their health care. Dr. David Wilcox's book How to Avoid Being a Victim of the American Healthcare System: A Patient's Handbook for Survival" is a game-changer and will provide you with the skill set you need to navigate the American Healthcare System.
Website: https://drdavidwilcox.com/ 
Dr. Wilcox is a Doctorate prepared nurse who also holds a Masters in Health Administration and is Board Certified in Nursing Informatics. Dr. Wilcox has 28 years of healthcare experience in which he worked as a bedside nurse, hospital administrator, and in healthcare information technology which has helped him to develop his unique perspective on the American Healthcare System.
Dr. Wilcox is the author of the book "How to Avoid Being a Victim of the American Healthcare System: A Patient's Handbook for Survival (2021)" available at https://www.amazon.com/dp/0578878364
Dr. Wilcox currently resides in North Carolina with his wife and their three dogs.
Dr Wilcox's website: Dr. David Wilcox – Healthcare, American Healthcare System (drdavidwilcox.com)
LISTEN TO THE INTERVIEW IN ITS ENTIRETY HERE