What Businesses Need to Do to Protect their Data
Reading Time:
2
minutes
INTERVIEW ON THE PRICE OF BUSINESS SHOW, MEDIA PARTNER OF THIS SITE.
Recently Kevin Price, Host of the nationally syndicated Price of Business Show, interviewed Camille Hamilton.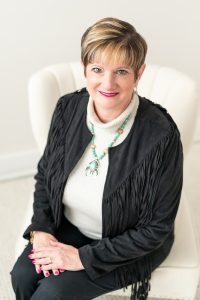 On a recent Price of Business show, Host Kevin Price visited with Camille Hamilton, Owner of CMIT Solutions, which is in the Houston, Texas area.  She has 40 years of experience in the Information Technology industry.
They discussed the top things businesses need to do to make sure that their most important asset is protected. 60% of businesses will go out of businesses within 6 months of a data breach.
Prior to starting her own business in 2000, she worked primarily for Fortune 500 energy companies in their technology departments.  In 2000, she decided to bring her expertise to the small business sector and purchased a CMIT Solutions franchise.
Her experience of analyzing business processes and finding solutions to automate those processes allow her to help small to medium businesses. Her team of qualified and certified professionals allows CMIT Solutions to offer quality and affordable IT solutions. Her company's goal is to become the leader in outsourced IT services. CMIT Solutions/Northwest Houston Suburbs was a finalist in November 2004 & was awarded in November 2005, the small business of the year award presented by the Small Business Development Center's Advisory Council of the Lone Star College System.
At the June 2006 CMIT Solutions franchise convention, Camille and CMIT Solution of Northwest Houston Suburbs was named Franchise of the Year. Camille was also elected to the Franchise Advisory Council for the system and received outstanding achievement from alliance partners Remote Data Backups and Dell Computers. In 2007, Camille was honored at the International Franchise Association annual convention for the Franchise of the Year designation. At the 2007 annual CMIT convention, Camille was awarded outstanding achievement from alliance partner Remote Data Backup. Camille was awarded the Cultivator Award at the 2017 CMIT convention.
Camille gives presentations in the business community on technology topics. She is very active in the north Houston suburbs in many organizations. In 2014, 2015 and 2020, she was named Rotarian of the Year for the Tomball Rotary Club. Her memberships include. She has served in many capacities, including as President of the Tomball Rotary Club.
Camille is married to Steve and they have a son Bennett, who made her a grandmother to Tripp in 2015, to Rhett in 2017 and Bree in 2018.  She is a graduate of the University of Texas Austin with a BBA in Management.
LISTEN TO THE INTERVIEW IN ITS ENTIRETY HERE:
The Price of Business is one of the longest running shows of its kind in the country and is in markets coast to coast. The Host, Kevin Price, is a multi-award winning author, broadcast journalist, and syndicated columnist. Learn more about the show and its digital partners at www.PriceofBusiness.com (scroll down to the bottom of the page).